Multiple Camera Deposition
Video Conversion (Mpeg-1, Mpeg-2, Mpeg-4, VHS and more…
The videographers at Mirror Image have recorded
thousands of video depositions. All depositions are recorded using
the latest professional HD video cameras. It's not only important
to have high quality video but its equally important to have perfect
audio. We use studio quality lapel microphones and the audio is
constantly monitored and balanced by the technician. It's
important for us to be attentive and record superior quality
depositions at a competitive price.
Mirror Image prides itself on presenting their
deposition to a courtroom at the highest quality. We use high lumen
video projectors and a professional audio system to achieve great
results. Our experienced technicians know the local courthouses
and their procedures, this will ensure professional results.
Northeast Ohio's Legal Video Specialist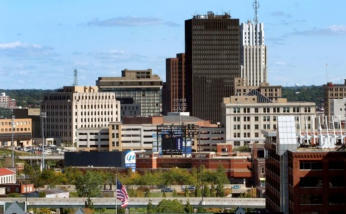 Our professionally trained and certified staff has over 85 years
of combined experience in the legal video business.
Mirror Image has the experience and knowledge to
accommodate all your legal video and photography needs.
We serve Northeast Ohio and beyond…
* No extra mileage charge within a 100 mile radius of Akron, Ohio.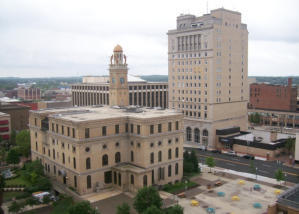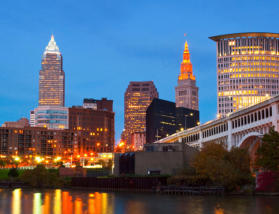 mirrorimagevideo@sbcglobal.net
Tom started his legal video career in 1975 with one of the first companies in the Nation that did this type of
work. Tom established Mirror Image in 1991 and recently retired in 2019.
Jim joined Mirror Image in 1993 and has 27 years of experience. He has always enjoyed technology and the
latest gadgets which made him a perfect fit. Over the years, Jim has honed his skills in all services
Dan has been with Mirror Image since 2003 and has 17 years experience. He primarily specializes in
depositions, courtroom playbacks, IME exams and settlement videos.
Day in the Life of a Client:
We have performed well over 100 Day
in the Life Videos; ranging from young children to elderly nursing
home patients. We understand how to get our job done while being
sensitive and kind to your client. These videos are instrumental in
demonstrating the amount of care needed by a client, the loss of
daily function and put a face and visual story to your clients case.
Site Views/Accident Scenes:
Mirror Image works with expert
engineers, reconstructionist and other professionals to thoroughly
document scenes. These scenes vary from manufacturing facilities
to nighttime semi truck accidents.
knowledge and expertise to get the results you want
Mirror image has been an industry leader in the
area of preservation of evidence photography for over 40 years.
We specialize in scar photography, accident scene and vehicle

Professional Legal Video and Photography Services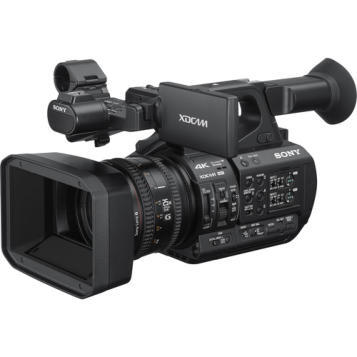 "I have known Tom Baker and Jim Torok for more than 25 years in my legal practice. They have taken and played back depositions
for trial, done day in the life videos for severely injured clients and done accident reconstruction videos. They have provided
nothing less than excellent service and have never disappointed me. Their professionalism and friendliness are unmatched. I will
continue using Mirror Image for as long as I practice law."
Tim Hanna - Hanna, Rasnick, Evanchan
"I have never been disappointed with Mirror Image Video. I have used them for over 15 years. Each time they are very prompt,
courteous, and the quality of their work is comparable to none. From Day in the Life Videos, to video deposition, to trial work, they
have always done excellent work. I highly recommend them to anyone who needs this type of service."
Vicki Desantis - Mills, Mills, Fiely & lucas
"Mirror Image Video has always been my go to company for all of our videographer needs. The videographers are prompt,
professional and courteous. The quality of their work is professional and in my time of need during the preparation of trials, they
have always been responsive and helpful. I would highly recommend them to anyone requiring professional videographers in their
Elizabeth Burns - Tzangas, Plakas, Mannos
2317 N. Fairway Cir. Mogadore, Ohio 44260
We work with all local court reporters and have help many national court reporting and video companies with local jobs.
Please feel free to contact us.